Welcome to
Zachary's Restaurant!
Are you looking for a place that can offer great food, ambience, and people to serve you and give you company? You have come to the right place!
We, at Zachary's, are committed to providing you with a delightful gastronomical experience that will keep you wanting to come back.
A Neighborhood Restaurant
Zachary's is a neighborhood restaurant; a warm, friendly spot where patron and staff are on a first name basis. It is our most sincere desire to present you with a meal prepared with the finest ingredients that are never frozen or prepackaged.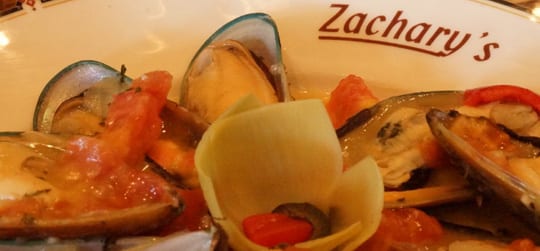 Drinks To Go With the Traditional American Fare
Drop by at our restaurant and try our famous thin crust pizza or featured specials. Zachary's believes in celebrating every occasion with the finest assortment of food. Check out our specials menu!
We also have a full bar in the restaurant with an assortment of drinks to go with the traditional American fare that we offer.
We have been serving West Long Branch and the surrounding area for over two decades.